We'll circle back here to the pre-game festivities, but to me there is nothing that chokes me up like the actual announcements of the participants.
Want a quick breakdown of what the two Bucco All Stars Bryan Reynolds and Adam Frazier did during the game?
OK.
Bryan slammed one to the wall that took a really nice play by Aaron Judge to wrangle, and Adam had a typical day at the office, couple nice plays, and a well hit single which was the first hit of the game for the NL.
The National league fell 5-2 to the American league for the 8th straight time and Vladimir Guerrero Jr. was named the MVP, primarily on the back of his monster home run.
Before the game, both players arrived in style.
First Adam
And just when you were starting to wonder if Bryan slipped in the back door…
All-Star arrival 🤩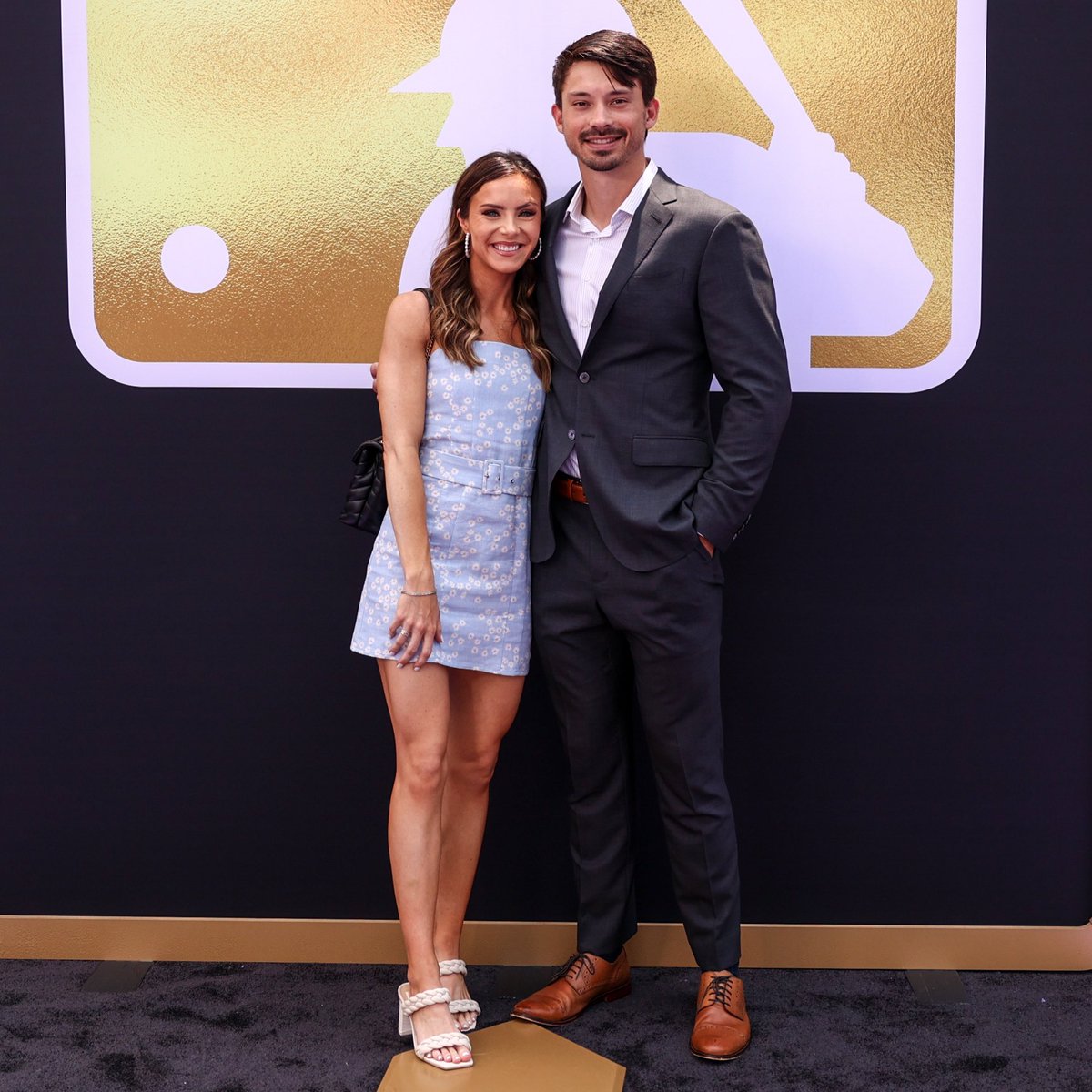 Originally tweeted by Pittsburgh Pirates (@Pirates) on July 13, 2021.
There he was with his beautiful wife Blair.
Before all this, they handled every question well and represented a team that most interviewers were all too happy to take shots at. All handled deftly.
A touching tribute to the Legend that is Hank Aaron
The nuggets that came out of this combined All Star week and MLB Draft will continue to trickle in but for one night, this was all about the best of the best, and our boys fit right in.
Want some news?
Well, this isn't news to some of us, but there's still something for it being stated publiclly.
Your move Bob. Now, this type of stuff is standard fare for players, consider the alternative after all. That said, that's not really how Mr. Reynolds operates, he just as easily could have copped out and said that's for the agents to deal with or something to that effect.
It's clear, this will be Bob's first opportunity to show he's going to invest, and again, it's not like he hasn't done this part before. This should and I believe will get done.
This was pretty historic having two guys start from the Pirates for the NL All Star squad. I mean look at the other times it's happened.
Two of the best teams the Pirates have ever had, and this year's squad. Think of how outstanding those two were to get noticed in the environment they're playing in.
During the week on MLB Network, a really brilliant breakdown of how Reynolds has evolved his swing.
This is the kind of stuff you don't notice when you watch guys play every day, but little tweaks add up, as long as they're executed by the superior talents of players this good.
Bottom line, great week for the organization, great week for two terrific players.